The mission of Sunwabe Law is to meet the urgent demand for affordable legal services wherever needed. Attorney Charles Sunwabe has served as counsel in major cases and has been retained by hundreds of individuals and families to represent them in the areas of: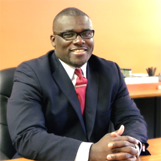 Attorney Charles Sunwabe has extensive and wide-ranging courtroom experience. He has successfully tried major cases, obtained favorable verdicts, and has successfully defended significant criminal cases.
At Sunwabe Law, we are committed to providing you with effective and aggressive legal representation.